About Us
Ask Meet Jo and David for FREE Sex
We only make initial contact via Email.
Please do not call for phone sex. We will hang up the call.
Please do not send us WhatsApp or Telegram or Kik messages asking us to meet.
If you want to meet us please follow the instructions below.
We are a swinging couple, we play with people we are attracted to, not with everyone who writes to us.
We are not escorts, so we do not accept (or pay) any money for meetings.
Sex is not guaranteed, we meet socially first if we all feel happy with each other then we move to a bedroom.
How Meet Jo and David for Free Sex!
Did you read through the page that explains what we are looking for?.
If not, please read the pages.
Then Complete this form.
Remember, if you are not in the Fredericton - St.Stephen - Moncton triangle we are not going to be able to drive to meet you. If you live outside that area and we agree to meet you, you will have to travel to us or a hotel inside that triangle.
Please attach at least one picture showing your face. If you just send cock or pussy shots we will not reply.
Thanks.
Jo Covered in a
Playmates Cum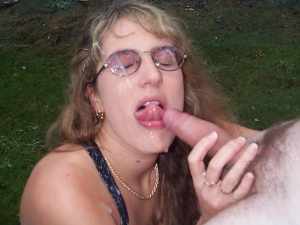 This was taken in the UK in 2004 in a public park!
Jo Fucking 3 guys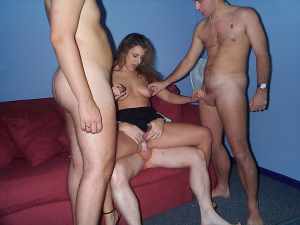 Taken in a friends office in the UK.
See the rest of the images from the photoshoots in JoJo's Galleries
If you fancy doing some pictures with me, or even just having a shag, check out what I like and if you match my wants then drop me a line.
JoJo xx