For want of a better handle I am what is known as:
A "Swinger", a "Greedy Girl", a "Cougar" and a "Hot Wife"
---
Swinger
I have always enjoyed lots of sex, in October 2000 I went to my first swingers party and loved it. It was at this party I discovered that I was bisexual, it was also the party where I met David (he was the host).
Since that first party I have attended swingers clubs and parties in several countries.
I have also hosted over 500 parties with David in the UK, Spain and Canada.
Greedy Girl
Attending and hosting swingers events also allowed me to indulge in sex with multiple partners at the same time. I am a true Greedy Girl and love being the centre of attention for several men at a time.
The most men I had to myself was 10 on a big round bed in Chameleons Club in Birmingham.
Cougar
I am a Cougar because I like guys who are younger than me. In 2021 I turned 50 but I still prefer my lovers to be aged between 20 and 45.
Sorry guys, if you are 46 or older I am not looking for you right now. I have an older man I keep at home, my fantasies revolve around playing with younger studs.
Hotwife
A Hot Wife because I fuck who I want, where and when I want. If I am out alone I always go home, my pussy full of cum or my body smeared with dry cum and tell David what I got up to while he fucks me. I also like to fuck guys while David is watching, I know he is not going to be able to last long when he gets sloppy seconds or thirds!. We both love watching his cock sliding in and out of my pussy covered in other guys cum.
I am always on the lookout for some fun, especially after I have been out for a drink and a dance. I enjoy our social nights, as I can usually find a guy or two to take back to my hotel room.
---
About Me
I am a Canadian by birth, I emigrated to the UK in 1998 and then to Spain in 2004. I then returned to Canada in 2020.
In October 2000 a mutual friend introduced me to David, he invited me to one of his swingers parties where I had the time of my life, so much so that it changed my life for ever. I have made many new friends - and lovers, and found a life style I love.
In August 2001 David was supposed to be heading off around the world. I persuaded him to come and stay with me for a few weeks before he went, he never got away!
Since then we have moved from being lovers to become partners, in June 2004 we bought a home together in Spain and in August 2006 I married him in Gibraltar.
Since I became involved in the swinging scene I have had a lot of fun, and sex, with a wide variety of lovers. To find out how to meet me, or David and I, have a look at the page "Meet Us for Free sex".
The pictures in my galleries are all of me. The pictures range from 2001 through to the present, so the younger woman is me as far back as 22 years ago. Like many women I like to change my look occasionally, so my hair goes from long and blond to short and black, and various other colours as the mood takes me.
You will notice that a lot of the pictures show me having bareback sex. This is because I much prefer to feel and taste the skin of the guys I am having sex with, and of course I love feeling cum deep inside my pussy, or squirting into my mouth.
If you meet me at a party or social keep watching me, I like to flash guys. I never wear any panties, I just don't own any underwear! If you see me flash you come over and ask to have a closer look or a feel, I will almost always say yes.
---
My Stats
Date of Birth:
Height:
Lost Virginity:
My Likes:

sex
Exhibitionism
Most kinds of music
Shopping
Men who last more than a few minutes
Women
bareback sex
Cum in me, on me, everywhere
Cum swapping with girls
Sunshine
Snow
Swingers parties
Multiple partners - I love 3 or 4 guys at a time
My Hubbie dirty-david
Men & ladies who know what they are doing in bed
Scuba Diving

Favourite Position

On my knees with a cock in my pussy and another in my mouth

Dislikes:

Pushy People
In-decisive people
Water sports & scatt (sex involving peeing & shitting)
Hairy men (excessive body hair)
Boring sex - missionary position got boring when I was 15!
The smell and taste of rubber
Men who only last 30 seconds
Men who don't cum in or on me
Men who keep their socks on!

Vices

Smoke: Yes
Drink: I only drink at parties.
Drugs: No.

Piercing's
Tattoo's

Lower Back: Elephant
Right Shoulder: Dolphin
Top Right Arm: Family Emblem
Left Breast: Flowers
Right Hip: Chinese Symbols
Left Thigh: Manta Rays
Left Ankle: Rose
Left Arm: Band
Left Forearm: Memorial to my Mom
Right Forearm: Seahorse
Right Ankle: Octopus
Previous Playmates

3 guys in Windsor, UK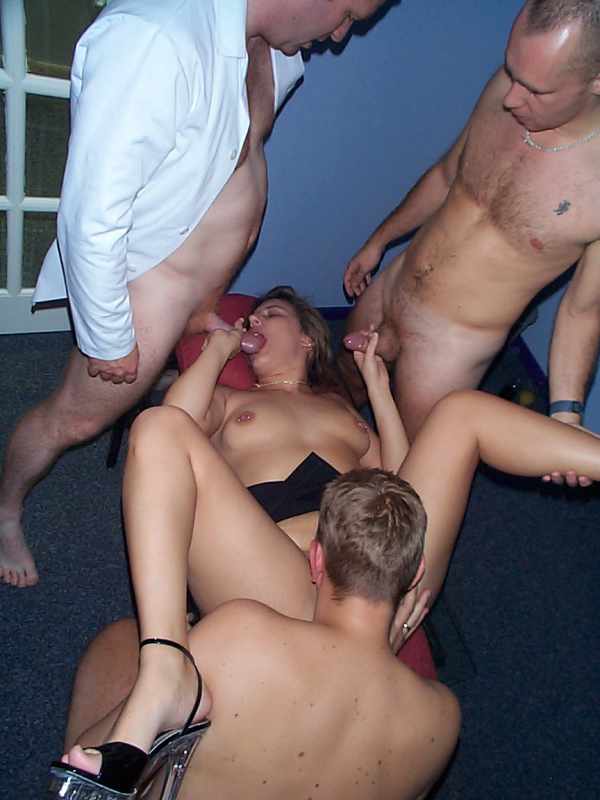 JoJo Having sex with 3 guys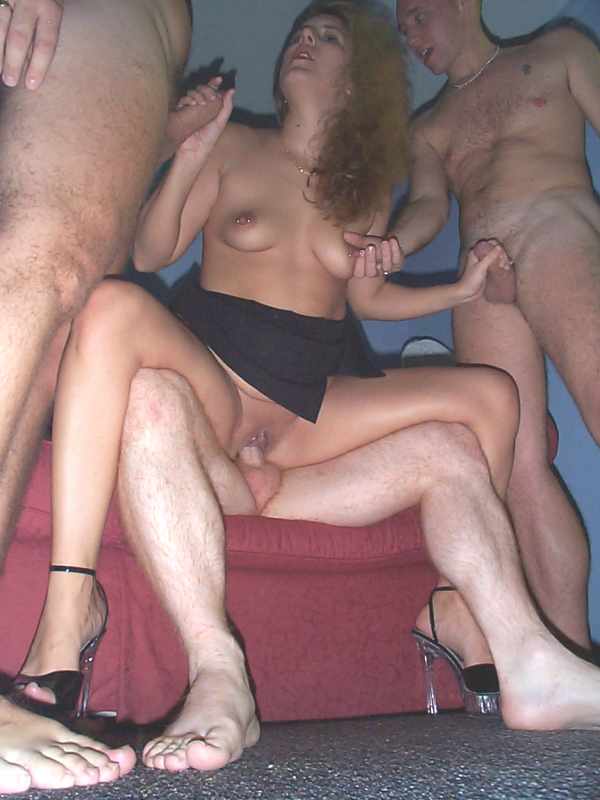 JoJo Having sex with 3 guys
This was a great night. I met up with 3 guys at the offices where they worked. I spent the next 3 hours getting licked and fucked until I could hardly walk. A night to remember.